Fears of toxic smoke after an industrial explosion in Germany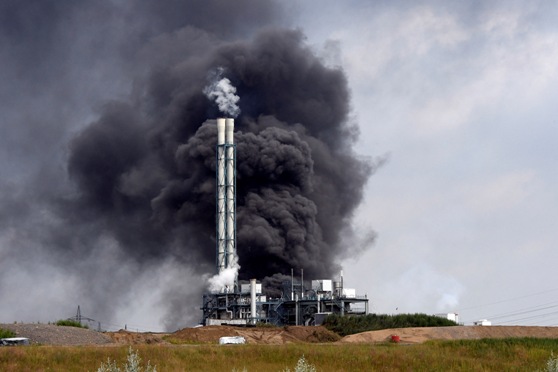 COLOGNE  – An explosion in a tank containing solvents at a chemicals plant in the western German city of Leverkusen, near Cologne, on Tuesday (27), left at least one worker dead, 16 injured and a further four missing.
At least one of the injured was reported to be in a critical condition and another seriously injured. Earlier reports referred to four seriously injured.
The blast, which was registered at a seismological station 40 kilometres away, caused a plume of dense smoke over the city on the Rhine, which has long been a major centre of the chemicals sector.
Residents in the parts of the city close to the plant were urged to close windows and doors and not to consume home-grown produce.
Children's playgrounds were closed as the authorities set up air monitoring stations. Pollutants measured remained in the 'green zone', they said.
Warnings were also issued in Dortmund 60 kilometres away, where the fire services said "health effects cannot be ruled out" and urged residents to keep windows and doors closed.
The precise cause of the explosion that occurred at the Buerrig waste product disposal facility operated by the Currenta company at 9:30 a.m.(0730 GMT) remained unclear, and the authorities were unable to identify any chemicals released into the air.
Leverkusen police deployed with a large number of officers. They closed the nearby motorway and urged residents to keep roads free for the emergency services.
Local residents were reported to be alarmed at the possibility of toxic fumes.
-dpa