Germany to put former Nazi camp guard, 100, on trial in October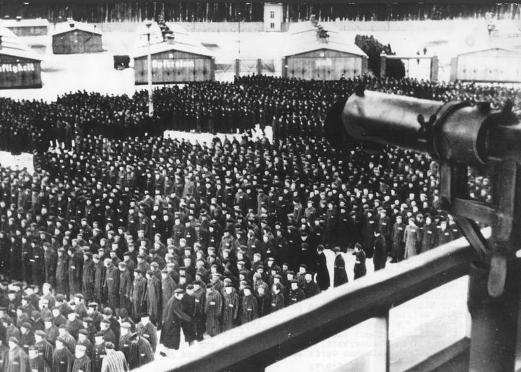 POTSDAM – A former guard at the Sachsenhausen concentration camp run by the Nazi regime near Berlin is to go on trial charged with being an accessory to murder in 3,518 cases, a court spokeswoman said on Monday (2).
The trial is to proceed from the beginning of October in Neuruppin in the state of Brandenburg after medical experts examined the man and found him fit to stand trial, Iris le Claire said.
Prosecutors charge that the former SS guard knowingly and willingly assisted in the murder of camp inmates, including the shooting of Soviet prisoners of war in 1942 and the gassing of inmates with Zyklon B.
The crimes are alleged to have been committed between 1942 and February 1945. The camp was liberated by Soviet forces in April of that year.
Since the conviction of former camp supervisor John Demjanjuk in 2011, German courts no longer insist on proof of individual guilt in these cases, which is almost impossible to achieve. Proof of doing service in a camp in which mass murder clearly took place is sufficient.
A memorial and museum have been set up at the former camp some 30 kilometres north of Berlin. According to its records, more than 200,000 inmates were held there between 1936 and 1945. Thousands died as a result of hunger, disease, medical trials and maltreatment, or were executed.
-dpa