Activist in India arrested over crusade against Modi in deadly riots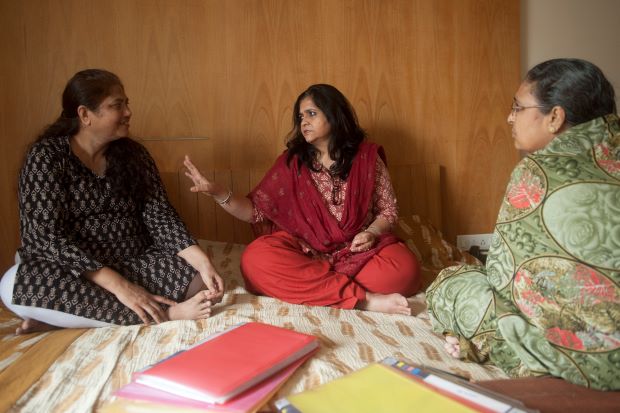 By Sameer Yasir
MUMBAI – A prominent Indian human rights activist who spearheaded a campaign to hold officials responsible for deadly 2002 riots in the western state of Gujarat has been arrested and faces charges of fabricating evidence against the prime minister, Narendra Modi.
The activist, Teesta Setalvad, was detained by an anti-terrorism squad Saturday (25) in Mumbai and taken north to the neighbouring state of Gujarat to face charges relating to a case brought against Modi when he was the state's top official.
While he was never found responsible, for years Indians have asked whether Modi could have curtailed or stopped the sectarian riots, in which more than 1,000 people were killed. Setalvad was detained after India's top court Friday (24) dismissed a petition that challenged Modi's exoneration in the strife.
Just before she was arrested, India's home minister, Amit Shah, accused Setalvad of feeding fraudulent information to police about the riots to tarnish Modi's image. Shah noted in an interview with Asian News International, a news agency, that the top court's judgment mentioned Setalvad by name.
The minister said her nongovernmental organization barraged police with complaints against Modi's Bharatiya Janata Party, "and the pressure by the media was so immense that every application was treated as truth."
One of the most horrific episodes of the violence between Hindus and Muslims in Gujarat occurred at the Gulbarg Society, a Muslim housing project where a rumor encouraged by a Hindu leader set off a mob. Sixty-nine people were killed, including Ehsan Jafri, a former member of India's Parliament, who had offered refuge to Muslims, mostly women and children, threatened during the attack by thousands of Hindu men armed with stones, iron rods and gasoline-soaked rags.
Despite Jafri's repeated calls to influential people for help, he was hacked to pieces and burned.
In 2017, a court sentenced 11 men to life in prison for participating in the mob that set fire to the housing complex.
Jafri's widow, Zakia Jafri, who is now 85, has fought a legal battle seeking to establish that the riots were the result of a high-level conspiracy involving Modi. The United States imposed a visa ban in 2005 to rebuke Modi over the episode, although he has denied any role.
Setalvad has long supported Zakia Jafri and other victims of the sectarian carnage. It was Jafri who filed the petition against Modi that was dismissed by India's Supreme Court on Friday.
Over the years, various government agencies have investigated Setalvad and her husband, Javed Anand, saying they misappropriated funds meant for riot victims, among other accusations. A related case is pending in court.
The court's decision last week on Modi's lack of culpability found no evidence of criminal conspiracy behind the mob violence against Muslims, effectively foreclosing any further legal challenge to Modi.
But the three-judge panel went further in its judgment, pointing a finger at Setalvad for having "exploited the emotions of Zakia Jafri" and saying, "As a matter of fact, all those involved in such abuse of process need to be in the dock and proceeded with in accordance with law."
Just a day after that ruling and hours after Shah's interview, a squad of officers took Setalvad into custody at her family's seaside compound in Juhu, an upscale suburb of Mumbai.
Police also arrested a former top police officer in Gujarat, R. B. Sreekumar, who had questioned the role of officers from his own department during the riots, accusing him of furnishing inaccurate information.
Videos from Gujarat on Sunday showed Setalvad coming out of a court in Ahmadabad, Gujarat's largest city, with her left arm raised to highlight bruises she said were caused by Gujarat police's anti-terrorism unit.
Setalvad filed a complaint against one officer who she said accosted her in her bedroom during her arrest when she demanded to speak to her lawyer.
"Why are you pushing me?" she is heard telling the officer in a video posted on Twitter. "I am not a criminal."
-New York Times