Europe unveils plan to shift from fossil fuels, setting up potential trade spats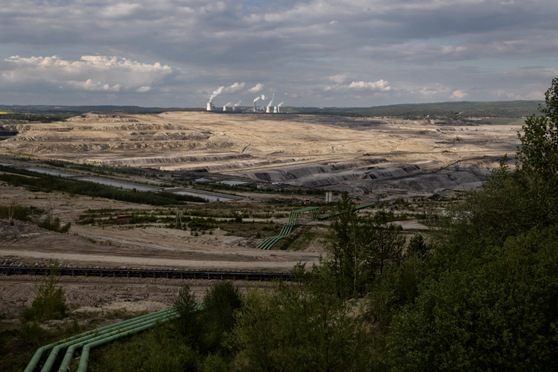 By Steven Erlanger and Somini Sengupta
BRUSSELS — In a seminal moment in the global effort to fight climate change, Europe on Wednesday (14)  challenged the rest of the world by laying out an ambitious blueprint to pivot away from fossil fuels over the next nine years, a plan that also has the potential to set off global trade disputes.
The most radical, and possibly contentious, proposal would impose tariffs on certain imports from countries with less stringent climate protection rules. The proposals also include eliminating the sales of new gas- and diesel-powered cars in just 14 years, and raising the price of using fossil fuels.
"Our current fossil fuel economy has reached its limit," President Ursula von der Leyen of the European Commission said at a news conference in Brussels.
The effort, pushed by the European Commission, the European Union's bureaucracy, makes the 27-country bloc's proposal the most aggressive and detailed plan in the world to reach a carbon-neutral economy by 2050, proposing big changes during this decade. To force the issue, Brussels has committed in law to reducing its emissions of greenhouse gases by 55% by 2030 compared with 1990 levels.
The European proposal raises the bar for the United States and China. President Joe Biden has said that he wants the United States to be a leader in efforts to address climate change but has not come up with a clear plan.
A White House official said Wednesday afternoon that it was "reviewing" the European Commission's proposals and broadly welcomed the idea of a carbon border tax.
The US has promised to reduce emissions 40% to 43% by 2030. Scientists have said the world needs to halve emissions by then.
China, currently the world's largest emitter of carbon, has said only that it aims for emissions to peak by 2030.
At the heart of the European road map is increased prices for carbon. Nearly every sector of the economy would have to pay a price for the emissions it produces, affecting things like the cement used in construction and the fuel used by cruise ships.
The proposals, if passed, would see the last gasoline or diesel cars sold in the EU by 2035; require that 38.5% of all energy be from renewables by 2030; increase the price charged for carbon emitted to make the use of fossil fuels increasingly expensive; and financially assist those most affected by potential price increases.
-New York Times