North Korea to Washington: Timetable on talks is up to us, not you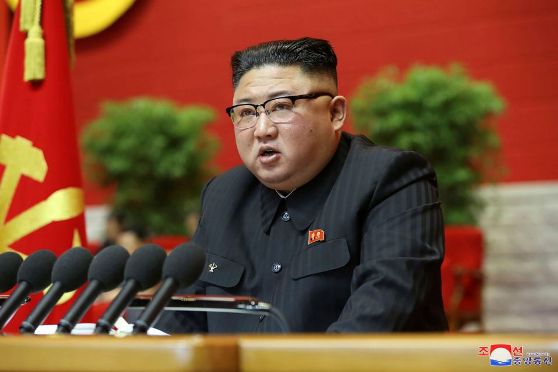 By Choe Sang-hun
SEOUL — North Korea said on Tuesday (22) that the United States would face a great "disappointment" if it expected a quick resumption of talks about its nuclear weapons program, offering a blow to a Biden administration envoy who had proposed a new round of negotiations.
The US special envoy to North Korea, Sung Kim, called this week for a meeting "anywhere, anytime without preconditions" during his first trip to the Korean Peninsula since being appointed by President Joe Biden.
Kim, who is visiting Seoul, is a familiar face to many North Korean officials because he previously served as special envoy from 2014 to 2016. The veteran diplomat is also a former US ambassador to South Korea. By appointing him special envoy, Biden demonstrated his seriousness in bargaining with the North. But he also let Kim keep his current post as ambassador to Indonesia, essentially making the role of special envoy a part-time gig.
On Tuesday, North Korea warned the United States not to get ahead of itself on the issue of dialogue. In the statement, released through the North's official Korean Central News Agency, Kim Yo-jong, the only sister of North Korea's leader, Kim Jong-un, ridiculed Jake Sullivan, the national security adviser, for calling for a clearer signal that the isolated country was ready to talk.
"It seems that the US may interpret the situation in such a way as to seek a comfort for itself," said Kim Yo-jong, who serves as spokeswoman for her brother. "The expectation, which they chose to harbour the wrong way, would plunge them into a greater disappointment."
During a meeting of the ruling Workers' Party in Pyongyang on Thursday (17), Kim Jong-un ordered his government to be "prepared for both dialogue and confrontation" with the United States. Sullivan called the remarks "an interesting signal," but said North Korea needed to make a more direct response to Washington's previous entreaties.
"The clear signal they could send is to say, 'Yes, let's do it. Let's sit down and begin negotiations,'" Sullivan said in an interview with ABC News on Sunday (20).
On a trip to Seoul to discuss North Korea with South Korean and Japanese officials, Sung Kim repeated that message. He called on North Korea to "respond positively to our outreach and our offer to meet." He also reiterated Washington's commitment to United Nations sanctions designed to get North Korea to give up its nuclear weapons.
Kim Yo-jong's statement Tuesday indicated that "North Korea is not ready to resume negotiations," said Leif-Eric Easley, a professor of international studies at Ewha Woman's University in Seoul.
North Korea has a history of ​seeking incentives before returning to the negotiating table. Analysts in Seoul have suggested the country might use the next joint military exercise between Seoul and Washington, scheduled for August, as a pretext to delay dialogue. North Korea has long called the drills a "hostile" act.
"The Biden administration is offering dialogue without preconditions, but Kim Yo-jong intends to place the burden for restarting talks on Washington," Easley said.
For now, North Korea is expected to focus on reopening the border with China, shut down in the pandemic, in order to receive more trade and cooperation from its most important political and economic ally, said Cheong Seong-chang, director of the Centre for North Korean Studies at the Sejong Institute in South Korea.
"North Korea will take time to prepare for dialogue with the United States," he said.
Kim Jong-un met with former President Donald Trump three times, in 2018 and 2019, with the hopes of lifting crippling economic sanctions. His diplomacy collapsed without an agreement on how to dismantle the North's arsenal or when to ease the sanctions.
North Korea has since insisted it was willing to establish a "new relationship" with the United States, but only if Washington ended its "hostile policy," a stock phrase the North uses to refer to sanctions and the threat of the US military presence in the region.
-New York Times