Johnson & Johnson vaccinations halt across country after rare clotting cases emerge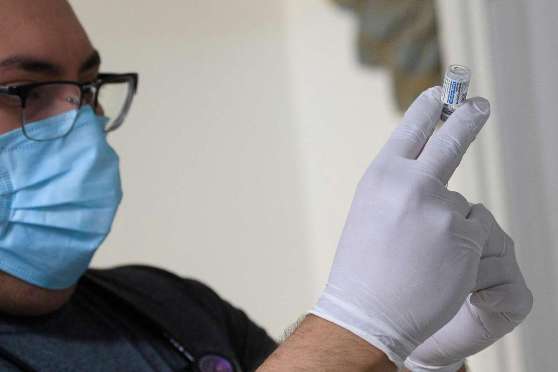 By Noah Weiland, Sharon Lafraniere and Carl Zimmer
WASHINGTON — Injections of Johnson & Johnson's single-dose coronavirus vaccine came to a sudden halt in much of the country on Tuesday (13) after federal health agencies called for a pause in the vaccine's use following the emergence of a rare blood clotting disorder in six recipients.
All six were women between the ages of 18 and 48 and all developed the illness within one to three weeks of vaccination. One woman died and a second woman in Nebraska has been hospitalized in critical condition.
Nearly seven million people in the United States have received Johnson & Johnson shots so far, and about nine million more doses have been shipped out to the states, according to data from the Centres for Disease Control and Prevention.
"We are recommending a pause in the use of this vaccine out of an abundance of caution," Dr. Peter Marks, director of the Food and Drug Administration's Centre for Biologics Evaluation and Research, and Dr. Anne Schuchat, principal deputy director of the CDC, said in a joint statement. "Right now, these adverse events appear to be extremely rare."
While the move was framed as a recommendation to health practitioners, the impact was immediate. Within two hours of the announcement, Gov. Mike DeWine of Ohio, a Republican, advised all health providers in his state to temporarily stop giving Johnson & Johnson shots. New York, Connecticut, Nebraska and several other states quickly followed suit.
The federal government temporarily halted administration of the shots by the US military, providers at federally-run sites and CVS and Walgreens, two pharmacy giants that participate in a federal vaccination program, officials said.
Dr. Janet Woodcock, the acting commissioner of the FDA, said Tuesday that the pause was only expected to last "a matter of days." Schuchat said the pause was enacted in part to "prepare the health care system to recognize and treat patients appropriately."
Regulators in Europe and elsewhere are concerned about a similar issue with another coronavirus vaccine, developed by AstraZeneca and Oxford University researchers, that has not been authorized for emergency use in the United States. At the news conference, Marks drew a connection between the two vaccines, saying the cases involving rare blood clots were very similar.
The vast majority of the nation's vaccine supply comes from two other manufacturers, Pfizer-BioNTech and Moderna. Federal officials stressed Tuesday that there have been no significant safety concerns about either of those vaccines.
In a statement, Johnson & Johnson said, "We have been working closely with medical experts and health authorities, and we strongly support the open communication of this information to health care professionals and the public."
-New York Times