With Afghanistan fully controlled by Taliban, daunting challenges lie ahead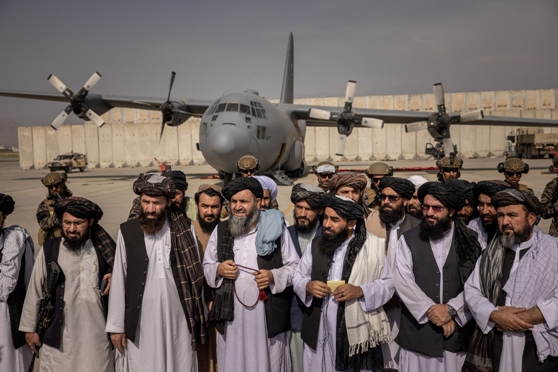 By Dan Bilefsky
KABUL –  Afghans woke up Tuesday (31)morning to the reality of an Afghanistan firmly under the control of the Taliban, with intensifying fears that their country was being subsumed by a repressive regime amid escalating economic and humanitarian crises.
As the last hulking US planes receded from view over the capital, Kabul, overnight and news of their departure became clear, jubilant Taliban fighters shot their guns in the air, the arc of tracer rounds lighting up the night sky. The US withdrawal marked the end of a 20-year occupation that cost over $2 trillion, claimed more than 170,000 lives and culminated in a takeover by the very insurgents that the United States had sought to remove.
Saad Mohseni, owner of Tolo, Afghanistan's largest broadcaster, underlined the huge hurdles facing the Taliban, including winning support from everyday Afghans.
"People's expectations have grown dramatically after the past 20 years of freedom and liberation, and the pain is yet to come," he said. "Will the Taliban engage the world with a more inclusive approach? Or will they return to the ways of the past?"
The Taliban now confront the need to form a government that many Afghans and foreign governments may not even recognize.
Basic services like electricity are under threat as many state employees have not turned up for work. Washington has frozen Afghan government reserves, and the International Monetary Fund has blocked Afghanistan from accessing emergency reserves.
"Today, almost half of the population of Afghanistan — 18 million people — need humanitarian assistance to survive," António Guterres, the United Nations secretary-general, said in a statement on Tuesday. "One in three Afghans do not know where their next meal will come from. More than half of all children under 5 are expected to become acutely malnourished in the next year. People are losing access to basic goods and services every day."
Conditions will probably soon get much worse, with food stocks likely to run out at the end of September, said Ramiz Alakbarov, the UN humanitarian coordinator for Afghanistan.
In Kabul, "we may be on the brink of an urban humanitarian catastrophe," he said. "Prices are up. There are no salaries. At some point, millions of people will reach desperation."
Guterres called in his statement for "all parties to facilitate safe and unimpeded humanitarian access for life-saving and life-sustaining supplies" such as food and medical equipment.
A US military official said that every American who had wanted to leave and could get to the airport had been taken out. But a number of Americans, thought to be fewer than 300, remain, either by choice or because they were unable to reach the airport.
Some people turned to social media to ask for help getting relatives out of the country. "My family were at the entrance of Kabul airport for 4 days, after that being left behind, please help them from a third country," one man who identified himself as a former British military interpreter wrote in a publicly visible message on Twitter to a British lawmaker.
Since capturing Kabul, the Taliban have sought to rebrand themselves as more moderate. But many in Afghanistan recall the group's rule in the 1990s, which deprived women of basic rights like education, and encouraged punishments like floggings, amputations and mass executions.
The early signs of the Taliban's behaviour do not look encouraging. Since capturing Kabul on Aug. 15, they have cracked down on protests, violently suppressed the news media and rounded up opponents.
And while pledging to respect women's rights, they warned the women of Afghanistan that it might be safest for them to remain at home. That is, until the rank-and-file Taliban fighters have been trained not to mistreat them.
-New York Times