September 5 in History
1972 – A Palestinian terrorist group called 'Black September' attack and take hostage 11 Israeli athletes at the Munich Olympic Games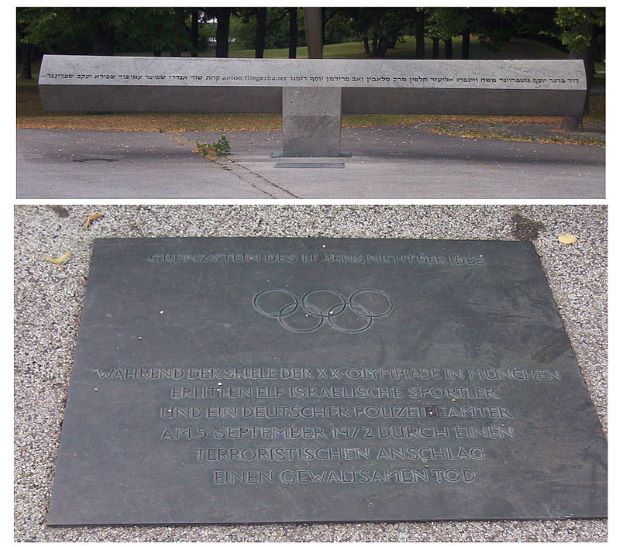 In what is described as the Munich Massacre, a group of Palestinian militants belonging to the Black September terrorist group stormed the apartment Israeli athletes were staying at the Olympic Village in Munich, Germany several days after the XX Olympic Summer Games had begun. They killed 2 athletes and took 9 hostages, demanding the release of over 230 Arab prisoners being held in Israel and the West German–imprisoned founders of the Red Army Faction, Andreas Baader and Ulrike Meinhof.
The ensuing violence to release the hostages ended with the death of all 9 hostages and 5 militants. All Olympic events were suspended for a day to mourn and pay respects to the slain members of the Israeli delegation.
Black September called the operation 'Iqrit and Biram', after two Palestinian Christian villages whose inhabitants were expelled by the Israel Defence Forces (IDF) during the 1948 Arab-Israeli War. The Black September commander was Luttif Afif, who was also their negotiator. West German neo-Nazis gave the group logistical assistance.
The West German government was criticized for the poor execution of its rescue attempt and its overall handling of the incident. The three surviving perpetrators who were arrested, only to be released the next month in the hostage exchange that followed the hijacking of Lufthansa Flight 615. By then, the Israeli government had launched an assassination campaign, which authorized Mossad to track down and kill anyone who had played a role in the attack.
-ENCL
Photo Caption – Memorial panel for the victims of the attack on the site of the Munich Olympic Park –Wikipedia