May 16 in History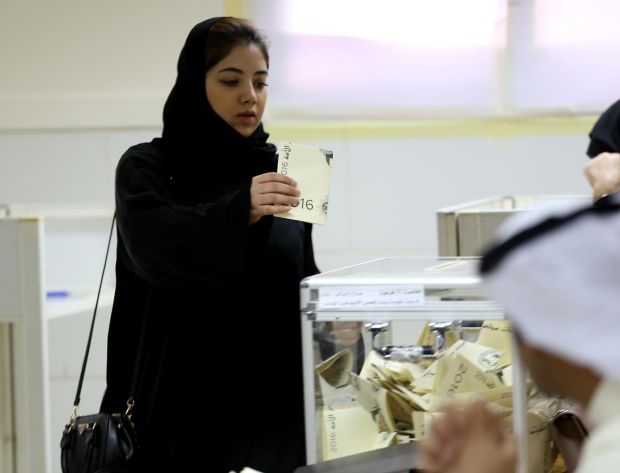 After a long history of struggle and rejection, the Kuwaiti Parliament voted 37 -21 on this day in 2005, granting women the right to vote and run for an elected office.
The first bill, which would have given women the right to vote in Kuwait, was put to the Parliament in 1963, but was overturned due to pressure from conservatives. Bills continued to be denied through 1985 and 1986. Kuwait then became heavily involved in the Iraq-Iran war, and women began demanding recognition for their efforts in keeping their families and society functional. The Parliament agreed and the first woman was finally appointed as the ambassador of the Persian Gulf in 1993. In 1996, 500 women stopped working for an hour to show solidarity in their right for suffrage, and demonstrations continued throughout the next six years. In May 1999 a decree that allowed women the right to vote and run for office was issued by the Emir, however it was overruled again by the Parliament six months later.
In the 2003 election, women created mock ballots that "allowed hundreds of women to cast symbolic votes for real candidates." In March 2005, 1,000 people surrounded the Kuwaiti Parliament and on this day the same year, a bill was passed 37 votes for and 21 votes against, granting Kuwaiti women the right to vote and run for an elected office. Four years later, in May 2009, four female candidates won parliamentary seats in a general election out of fifty available seats. Although this was 8% of Parliament, by the 2013 election, no women had been elected to the current parliament, and the last woman elected resigned in May 2014. Safa Al Hashem became the first and only woman elected to two consecutive terms of the Kuwaiti Parliament in 2012 and 2016, but lost her seat in the 2020 elections.
-Wikipedia
Photo Captio- A Kuwaiti woman casts her vote for the parliamentary elections at a polling station in Kuwait City on November 16, 2016 – AFP