May 15 in History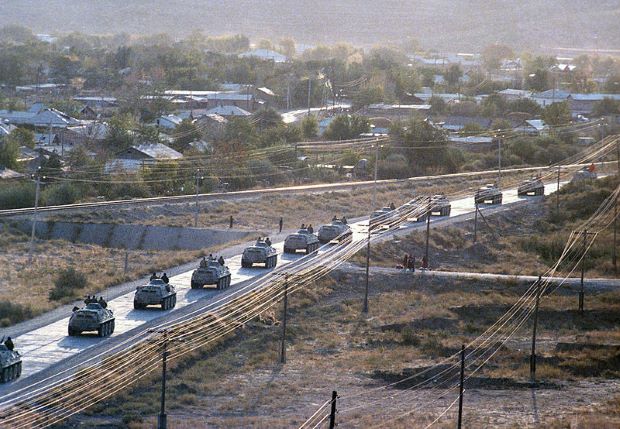 More than eight years after they intervened in Afghanistan to support the pro-communist government, Soviet troops begin their withdrawal on this day in 1988, marking the beginning of the end to a long, bloody, and fruitless Soviet occupation of Afghanistan.
In December 1979, Soviet troops first entered Afghanistan in an attempt to bolster the communist, pro-Soviet government threatened by internal rebellion. In a short period of time, thousands of Russian troops and support materials poured into Afghanistan. Thus began a frustrating military conflict with Afghan Muslim rebels, who despised their own nation's communist government and the Soviet troops supporting it. During the next eight years, the two sides battled for control in Afghanistan, with neither the Soviets nor the rebels ever able to gain a decisive victory.
For the Soviet Union, the intervention proved extraordinarily costly in a number of ways. While the Soviets never released official casualty figures for the war in Afghanistan, US intelligence sources estimated that as many as 15,000 Russian troops died in Afghanistan, and the economic cost to the already struggling Soviet economy ran into billions of dollars. The intervention also strained relations between the Soviet Union and the United States nearly to the breaking point. By 1988, the Soviets decided to extricate itself from the situation. Russian leader Mikhail Gorbachev saw the Afghan intervention as an increasing drain on the Soviet economy, and the Russian people were tired of a war that many Westerners referred to as "Russia's Vietnam".  For Afghanistan, the Soviet withdrawal did not mean an end to the fighting, however. The Muslim rebels eventually succeeded in establishing control over Afghanistan in 1992.
-history.com
Photo Caption – A column of Soviet BTR armoured personnel carriers departing from Afghanistan – RIA Novosti