COLOMBO – In a demonstration that was both telling and poignant, a concerned public including religious leaders, activists, academics, professionals, members of civil society organizations and families with small children in tow, observed Universal Children's Day with a silent vigil outside the UN headquarters in Colombo on Monday (20), remembering the thousands of children killed and the thousands on the brink of being killed in Gaza.
Right to life, where every child has the right to be alive, is one of the basic rights laid out in the Declaration of the Rights of the Child that was adopted by the United Nations General Assembly on November 20, 1959, the day later declared as the Universal Children's Day.
Monday's vigil, which saw many carrying symbolic shrouds and placards decrying the killing of children as a war crime, calling for an immediate ceasefire, and demanding the UN do its job, was a reminder of the gravity of the situation in Gaza and the extent to which the right of the Palestinian child to be alive had been violated. It was also a plea for the UN and international community to walk the talk about the right to life of every child, specifically the children of Gaza.
The retaliatory and indiscriminate bombing of Gaza by the Israeli Defence Forces since October 7, has killed at least 5,500 children, according to Palestinian officials.  This accounts for one Palestinian child killed every 10 minutes or one out of every 200 children in the Gaza Strip.
Here is a pictorial look at the silent vigil outside the UN office in Colombo on Monday.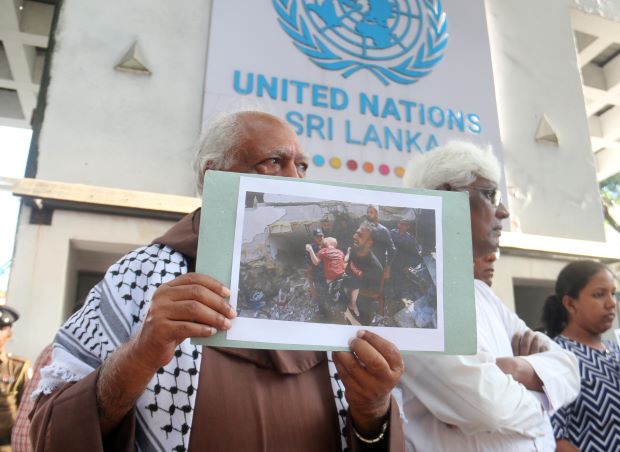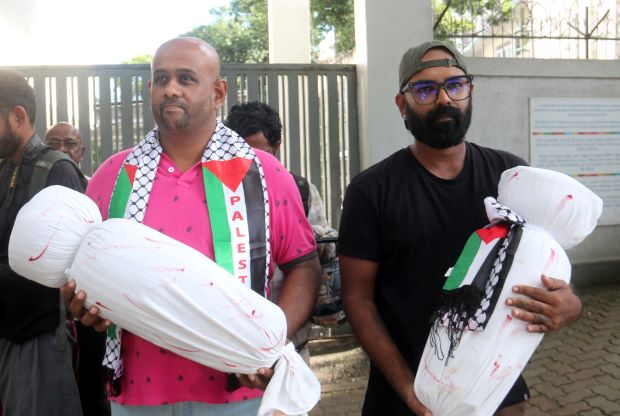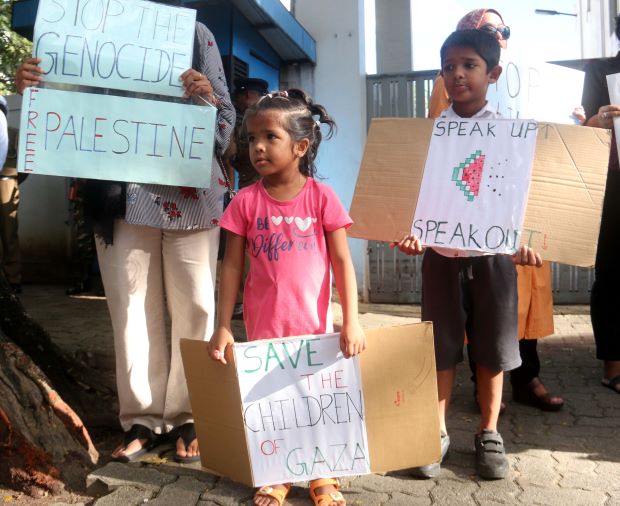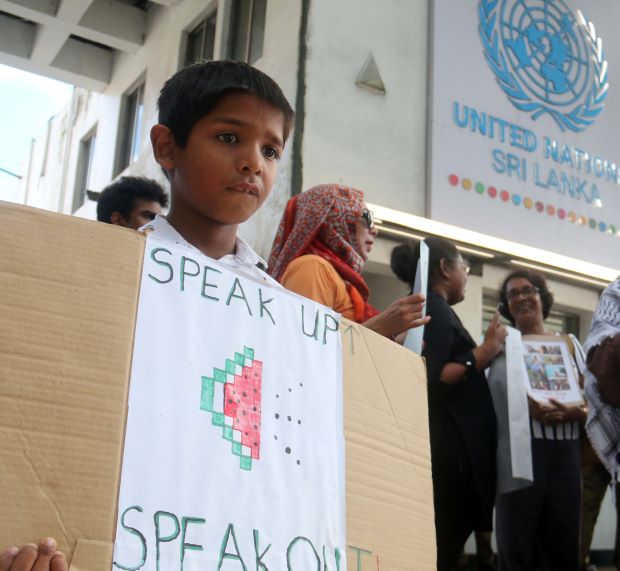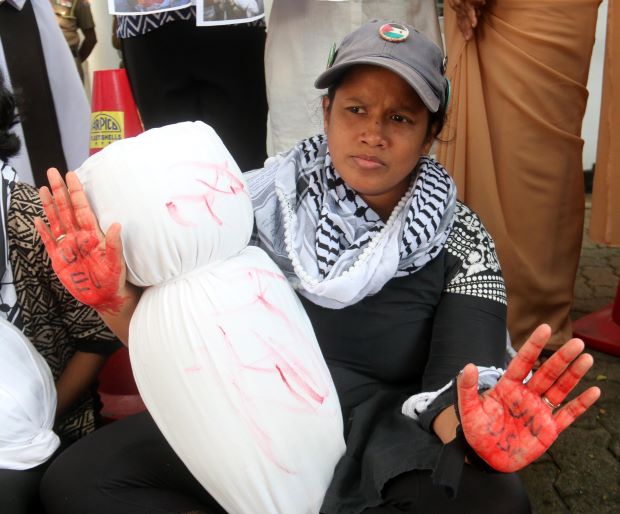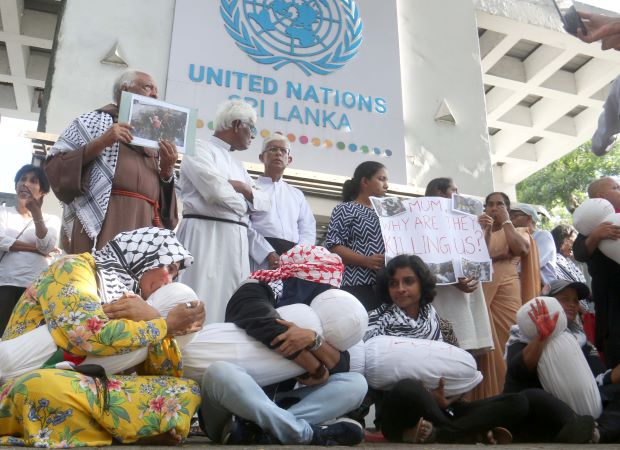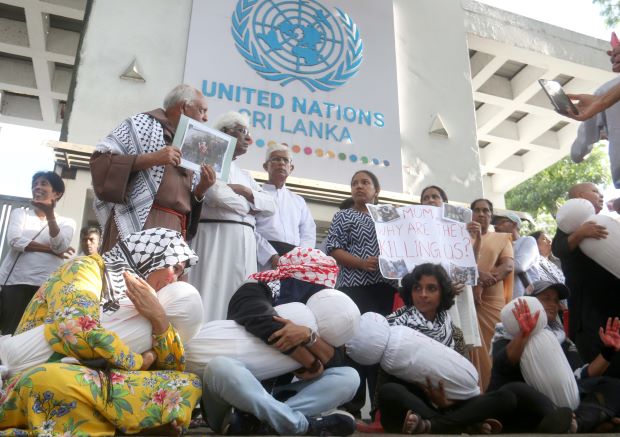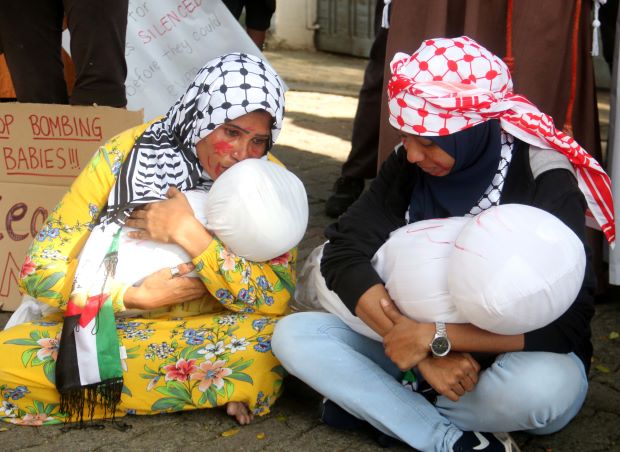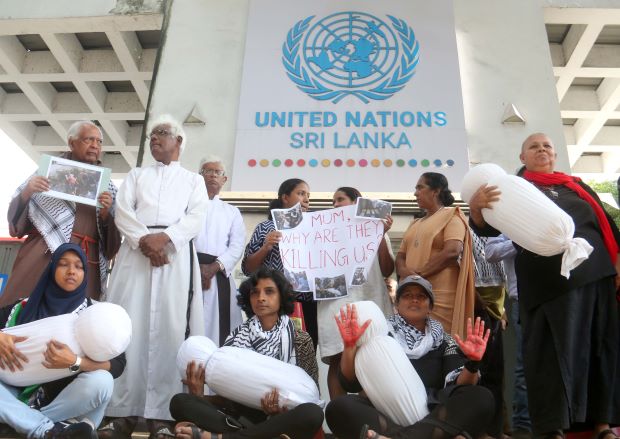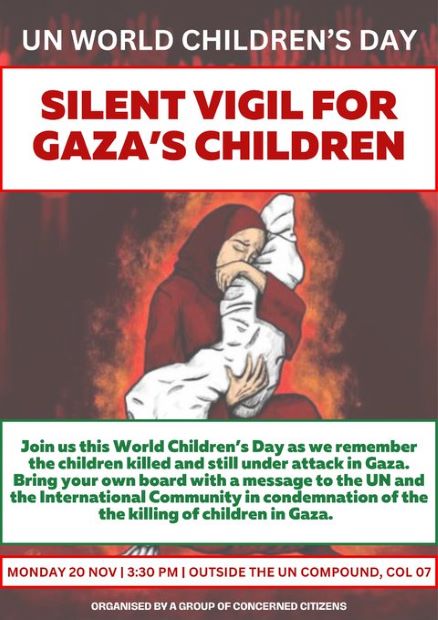 ENCL/Pix J. Sujeewa Kumar