October 17 in History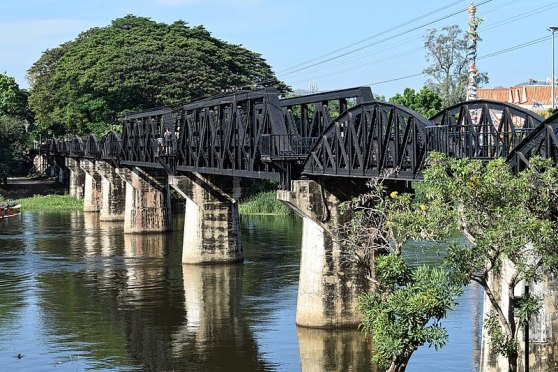 1943 – The Burma Railway (Burma–Thailand Railway) is completed.
Also known as the Death Railway, over 180,000 civilian South Asian labourers and about 61,000 Allied prisoners of war subjected to forced labour were drafted to build the 415km (258mi) railway, from Ban Pong, Thailand, to Thanbyuzayat, Burma. The rail is often remembered for the 1952 book and 1957 film The Bridge on the River Kwai (filmed in Sri Lanka -the bridge was near Kitulgala), which depicts the construction of Bridge 277 over the River Kwai (then known as Mae Klong River).