By A Special Correspondent
COLOMBO – The Sri Lanka Anti Doping Agency (SLADA) pledges to tackle drug abuse in sports with renewed vigour after the appointment of a law enforcement officer and joining hands with health authorities.
"The Director General of Health Services has more powers than us in dealing with issues pertaining to substances that are available in the market. So we are going to have a MoU (Memorandum of Understanding) signed with the Director General of Health Services and get the services of PHIs (Public Health Inspectors) to work hand in hand with us to tackle the problem," said Dr. Seevali Jayawickreme, Director-General of SLADA, which marked its seventh anniversary on Sunday (15).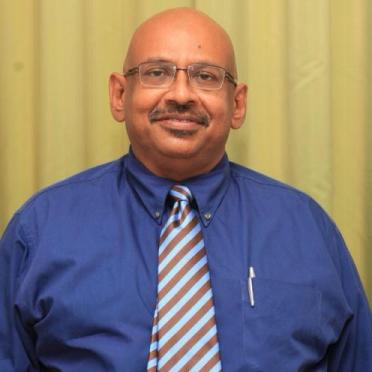 SLADA was established through an Act of Parliament as indicated in No. 33, Section 3 of the Convention against Doping on November 15, 2013 and merged as one of the foremost institutions that functions to prevent doping from sports and create awareness on banned substances in Sri Lanka.
The prime objective of SLADA is to eradicate the use of prohibited substances by athletes and the promotion of clean sports. It also works in collaboration with international anti-doping organizations that function to prevent doping in the global sporting arena. SLADA is now independently housed at a four-storied building with state-of-the-art facilities at 363/12 Sugathadasa National Sports Complex, Block D, Stadium Parking Road on Sirimavo Bandaranaike Mawatha, Colombo 14. This has enabled the institution to expand and serve more effectively.
One of the main targets of SLADA is to establish an intelligence and investigation unit by working in collaboration with government departments such as the customs, immigration, departments, border forces, Police Narcotics Bureau and National Medicines Regulatory Authority which will assist to prevent illicit drugs from entering into this country.
Another target is to include a study on anti-doping into the school curriculum. This is with the view to create an effective dope-free sports environment by educating the school children on ill effects of banned substances. Discussions in this connection are underway with the National Institute of Education to achieve this.
SLADA has signed a MOU with the Australian Anti-Doping Agency and are working in collaboration with them and getting their assistance and know-how in sectors like dope control testing, intelligence and investigation.
"Within a period of seven years the Sri Lanka Anti Doping Agency has made a major contribution to the country by providing a very successful service to support the sports sector in combating doping in sports in Sri Lanka and is firm in its commitment to creating a dope-free environment in sports in the country," stated Dr. Jayawickreme.
Another major achievement of SLADA is the setting up of a Research Unit in 2017 to international standards. The Research Unit equipped with a laboratory containing the most modern facilities works in collaboration with the National Dangerous Drugs Control Board, National Ayurveda MedicineUnit and also the major conventional Universities in Sri Lanka.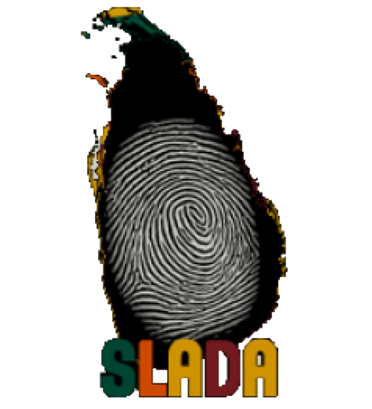 The Research Unit is equipped with the latest Liquid Chomatography Tandem Spectrometer, for the detection of prohibited drugs in sports. The Unit mainly focuses on the banned substances that are contained in natural products and conduct research related to anti-doping focusing mainly on traditional herbal preparations to avoid unintentional doping of athletes. The Research Unit has also made few publications on its research work.
"Primarily the populace of this country and their wellbeing has to be properly established and then we could delve into the other factors how important they may be; all others are secondary. In the present context, coronavirus has taken precedence over all other matters and winning that war is our primary objective. However, sooner than later we certainly will have to concentrate on matters pertaining to anti-doping too," said Dr. Jayawickreme.
"At present we have stopped the random testing system and replaced it with a system of looking for ways like looking for whistleblowers, studying the statistics of athletes on their performances – ups and downs – especially in individual events like athletics especially where the timing is concerned, if there are significant changes of the performance of an athlete he or she goes in for testing," he said.
The SLADA director general explained that they are constantly on the lookout for information on doping related matters and they come from a plethora of avenues. At the moment even the World Anti-Doping Agency (WADA) is facing a problem. There is a temporary stoppage of testing because of the present situation. In some countries where they have their own testing centres the work is going on; but in most of the countries it is halted.
"The pandemic has hampered our programs. It has hampered the education program that was being given to the people on the subject. Our Key Performance Indicators are the number of testing and the number of awareness programs that we conduct. Because every year there is an update of the profile and we have to educate the athletic public on the status. These programs have been jeopardized because of the pandemic closure. We are trying to educate them on e-learning so that the athletes could learn the developments through the internet," he said.
"We have a memorandum of understanding with the Australian Sports Anti-Doping Authority – ASADA. We have been corresponding with them and sooner things get back to normal we will begin to work with them closely. However, as the WADA is concerned we are working on the three 'I's – Information, Investigation and Intelligence. No sooner the restrictions are over we are hoping to launch the program. We certainly do not want a scandal like Russia in our midst at any cost," Dr. Jayawickreme added.
He also added that they must develop ways of curbing these substances entering the country through some process. "Even the recreational people have been lured into these substances by some errant gym keepers, because it has not been regulated. We need some concerted effort that involves many authorities to work as one to curb this menace," he said.
"Up until now no athlete found positive for banned substances has divulged the source from which he or she had obtained the banned substance. For three years we have been trying to fill one of the key posts which had remained vacant in our cadre, the post of Director Implementation and Enforcement. There is an Assistant Director post as well. We are going to get the service of a law enforcement officer to fill this post soon," he said.
 ​-ENCL