Parking in the hub of Colombo with 'Hydeparking'
COLOMBO – Parking in Colombo is a key pain-point for all vehicle owners and drivers who need to come in-to the city. The newly launched HydeParking situated at No. 75, Hyde Park Corner, Colombo 02, offers the perfect solution.
With competitively priced hourly, daily, overnight and monthly parking for all types of vehicles Hydeparking offers hassle-free, safe and convenient parking in the heart of the city.
There is also the added convenience of taking an on-site three-wheeler to key points such as Town Hall, Colpetty, Galle Face, Fort and Pettah, where congestion and limited parking prevails.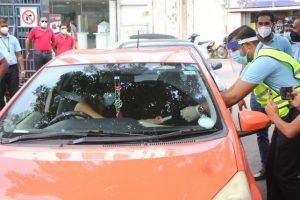 HydeParking has covered parking slots for daily and long-term parking, shielding vehicles from exposure to natural elements.
In addition, there is constant surveillance and monitoring of the premises with CCTV and 24×7 Security on site. Clearly marked parking bays and defined areas for smaller vehicles ensures an efficient, effective and disciplined parking layout.
Hydeparking is managed and operated by David Pieris Motor Company (Private) Limited, a member of David Pieris Group of Companies. It operates daily from 7:00 a.m. to 10:00 p.m. Special Corporate and long-term parking arrangements are available, with discounts for permanent parking/monthly packages. For inquiries please call 0114700600 / 0773675513