Poll finds US public opinion divided on arming Ukraine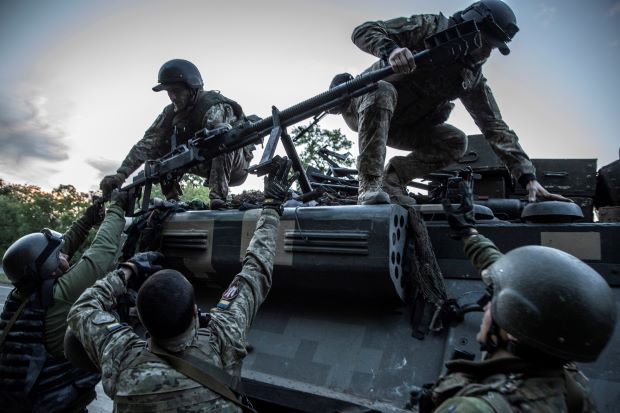 By Anushka Patil
WASHINGTON – While a bipartisan majority of the American public believes Russia's war in Ukraine is unjustified, support for providing Ukraine with weapons has dropped over the past 12 months, according to a new poll released this week by the University of Chicago Harris School of Public Policy and NORC at the University of Chicago.
The poll, which was conducted in mid-April and released Wednesday (24), adds to findings from earlier this year that showed public support for arming Ukraine weakening. In the most recent poll, 50% of Americans strongly favoured or somewhat favoured the United States' sending weapons, down from 61% in mid-April 2022.
Public support for imposing economic sanctions on Russia and accepting Ukrainian refugees into the United States has also declined, the poll found. Only support for sending government funds to Ukraine, as opposed to weapons, has remained largely unchanged since roughly a year ago.
Still, a strong majority of Americans — some 70% — disapproved of Russia's invasion. There are partisan differences: 82% of Democrats said they believed that Russia's actions were an unjustified attempt to gain territory, versus 69% of Republicans, the Harris School of Public Policy said.
The findings reflect a difference between Americans' principles and what they are willing to pay for, said Sibel Oktay, a non-resident senior fellow of public opinion and foreign policy at the Chicago Council on Global Affairs. Though a "huge majority" of the public said they felt that Russia's actions were unjustified, the crucial question is whether they are "willing to send the tax dollars or send significant portions of US resources to the Ukrainians to undermine these Russian efforts," she said.
The results also suggested that Americans might not feel their country has as much of a stake in the war today as it did a year ago, Oktay said. She added that these were important signals for the Biden administration to heed in its domestic messaging about the United States' interests in the conflict.
While a small group of congressional Republicans has been clamouring against sending further aid to Ukraine, the Biden administration has repeatedly vowed to back Ukraine for the long haul. On Sunday (21), at the Group of 7 summit in Japan, President Joe Biden announced a new $375 million military aid package that includes ammunition and artillery for Ukraine's armed forces. He also told Ukraine's president, Volodymyr Zelenskyy, that "together with the entire G-7, we have Ukraine's back, and I promise we're not going anywhere."
-New York Times