Victors should not be victims
Sri Lanka can no longer turn a blind eye to sexual harassment in sport considering events happening around the world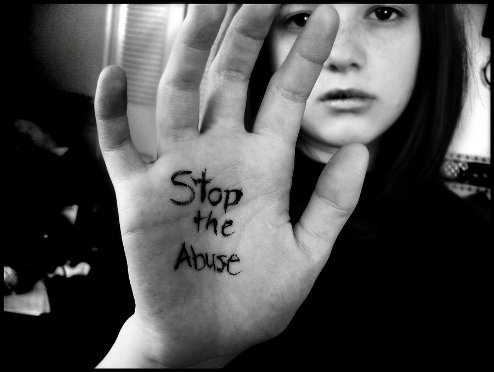 By The Line Judge
Sexual harassment in sports has for long been a taboo subject in Sri Lanka. It has been deeply entrenched within the system with isolated incidents being swept under the carpet for want of a mechanism to combat predators and the lack of awareness about the rights of athletes. The National Olympic Committee of Sri Lanka (NOCSL) took the bull by the horns by adopting the 2007 IOC (International Olympic Committee) Consensus Statement on Sexual Harassment and Abuse in Sport (SHAP) a year ago while their Women's Committee came up with a unique 'Harassment is No Game' campaign this month.
Indeed, Sri Lanka can no longer turn a blind eye considering the events happening around the world. The Larry Nassar case is the biggest sexual abuse scandal in sports history. It rocked the sport in the United States and saw former USA Gymnastics team doctor Larry Nassar jailed for 175 years for abusing dozens of gymnasts under the guise of medical treatment. More than 250 people have accused him of abuse, including American Olympic athletes such as Simone Biles and Aly Raisman.
An Ohio State team doctor Richard Strauss sexually abused at least 177 male students from 1979 to 1996, and school officials failed to take appropriate action despite being aware of numerous reports of the physician's misconduct over the 17-year period.
Keramuudin Karim, a former president of the Afghanistan Football Federation, was slapped a lifetime ban from football and fined 1 million Swiss francs by the FIFA ethics committee for breaching its code after players came forward to the Guardian in November 2018 to expose sexual, physical and emotional abuses of members of the Afghanistan Women's team. His appeal to CAS (Court of Arbitration for Sport) was dismissed.
The Cameroon government indefinitely suspended the president and five other top officials of the country's Karate Federation over allegations of sexual harassment. The Karate federation came under heavy criticism last month when a group of karate black belt holders accused its executives of sexually assaulting young karatekas for several years.
Prosecutors at a court in Paris have called for a 15-year sentence for a former tennis coach Andrew Geddes, 53, who is accused of repeatedly raping and sexually assaulting four girls between 1999 and 2005. The youngest was only 12 years old at the time, the others were between 15 and 17.
Nigeria is a country taking a serious look at sexual assault and the way women are treated. And, amongst those who are talking for the first time about what they have been through is six-time Olympic table tennis player Funke Oshonaike.
Sexual harassment and abuse in sport seriously and negatively impact athletes' physical and psychological health. It can result in impaired performance and lead to athletes dropping out while they are peaking. Research data indicate psychosomatic illness, anxiety, depression, and substance abuse are direct results of this scourge. Self-harm and suicide are some of the other serious health consequences.
The IOC consensus statement in the year 2016 also identifies six main forms of harassment and abuse: Psychological, sexual, harassment, neglect, physical and discrimination.
It is the responsibility of all parties involved in sport to ensure a safe and supportive environment for all sportsmen and athletes participating in sport at all levels, by taking steps to prevent and eliminate all forms of harassment, abuse, violence and exploitation. The UNESCO code of sport ethics states that sports organizations have the responsibility to ensure that safeguards are in place within the context of an overall framework of support and protection of those who demonstrate precocious ability.
The prime need of this day and age is 'Safe Sport' where the athlete would be free of physical, sexual, mental and verbal torment and thus could only concentrate on the challenges that lie ahead, be it the track, hurdle, swimming pool or any Olympic sports. Towards this endeavour, the NOCSL has created a helpline for athletes if they do happen to face such experiences to contact on www.olympic.lk/harassment.
"I believe we have an extraordinary opportunity to harness the potential of sport in an equal, fair and harassment-free environment. Let's make our athletes and sports personalities, victors and not victims," NOCSL women's committee member Fazil Hussain put it succinctly.
Sri Lanka's Olympic legend Susanthika Jayasinghe, who is Ambassador of NOCSL's 'Harassment is No Game' campaign, acknowledged that she has experienced it from childhood and is determined to ensure that the future generation will not have to endure this. She pledged to create more awareness and educate youngsters who come to the city from villages with high expectations oblivious of the hurdles posed by society.
'Safe sport' is defined as an athletic environment that is respectful, equitable and free from all forms of non-accidental violence to athletes.
"We come across this daily not only in Sri Lanka but around the world. We hear and we see it but do we know how far this problem is or speak about it? Athletes in Sri Lanka come across this problem often but there is no way to speak about it to a higher official and get a resolution. I think the IOC and NOC collaboration in this campaign will help our athletes to face it in future. It is a beginning. Through this campaign we can create awareness. It is a problem which athletes have not identified, have no idea about or are aware it is happening. It will not only educate athletes but the entourage such as officials, coaches, parents and even spectators. Now the society in general will address this problem and see it does not happen in future. The wealth of our nation should be protected," said Olympic swimmer Reshika Udugampola.
The international sports arena is already bringing in education and policies to address sexual harassment and abuse. Sri Lanka too is taking progressive steps and heading in the right direction in creating awareness. The NOCSL has begun to advocate for change within the sports industry. To make it a success, all sports federations that come under the NOCSL, will have to play an active role in creating awareness among the sporting fraternity through this campaign, to advocate for clean sports in the country.​
-ENCL