COLOMBO – A fascinating and thought provoking series of watercolour paintings, line drawings with ballpoint pen and caricatures by artists Ranjan Ekanayake goes on display at the J.A.D. Perera Gallery, University of Visual and Performing Arts 46, Horton Place Colombo 7, from Thursday (24) to Saturday (26).
Titled Brushstrokes of Serenity, the exhibition is Ekanayake's maiden venture and showcases his amazing talent that has already made him a Facebook sensation. On display at Brushstrokes, which is being called a 'visual symphony of captivating hues', are 58 watercolour paintings, 25 line drawings and 25 caricatures of public and famous characters.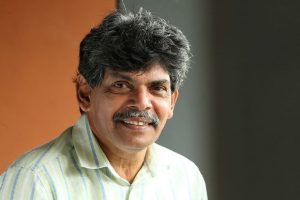 Ekanayake, an old boy of Dharmaraja Vidyalaya Kandy, has several years' experience in the advertising field as a creative contributor with two decades at Selacine. An immensely talented artist, Ekanayake says he nurtured his "aptitude for painting through self-study" and pays tribute to three well known artists – Bandula Harishchandra, Janaka Ratnayake and Anura Wijewardene – as having provided the motivation to develop his inborn abilities through their art.
Truly a visual symphony, the collection of paintings and line drawings on display have all been done post retirement from the advertising field in 2021.
Brushstroke of Serenity will have an invitees only opening ceremony at 10:00 a.m. Thursday, and will be open to the public from 12:30 p.m. to 7:30 p.m. the same day and from 9:00 a.m. to 7:30 p.m. on Friday and Saturday.
-ENCL