SLAP elects new president, outlines plans for diversification
COLOMBO – Anil Kariyawasam was elected as the new president of the Sri Lanka Association of Printers (SLAP) at its Annual General Meeting held at the secretariat located in Thalahena, Malabe, on June 23.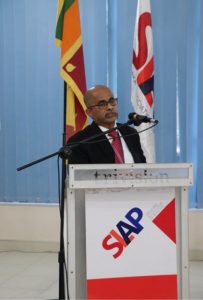 M. Senthilnathan was elected General Secretary,  Udaya Hettiarachi, Treasurer, while Janaka Rathnakumara and Nishantha Perera were elected and 1st and 2nd Vice Presidents respectively.
Addressing the need for expansion, the Association put forward its plan to diversify its services to the outer Colombo areas and increase its membership across Sri Lanka.
By implementing targeted marketing strategies, organizing awareness campaigns, and leveraging digital platforms, the Association aims to attract new members from different regions of the country. The expansion plan will not only strengthen the Association's influence but also create a more diverse and inclusive community of printers in Sri Lanka.
Kariyawasam, the newly elected President, outlined his main objective of propelling the Sri Lanka Association of Printers to new heights of success and relevance, said it was his firm belief the Association has the potential to reach a wider audience beyond the boundaries of Colombo and various other parts of Sri Lanka.
He also said that by embracing diversity and fostering inclusivity, the Association can ensure its collective voice resonates across the country, representing the interests of all printers.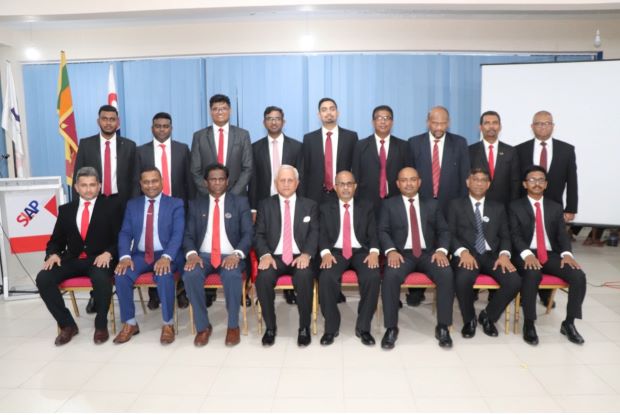 The new executive committee of Sri Lanka Association of Printers:
Office Bearers:  Anil Kariyawasam -President;   Peter Deckker – Immediate Past President; M. Senthilnathan – General Secretary;  Udaya Hettiarachi – Treasure;  Janaka Rathnakumara   -1st Vice President; Nishantha Perera  – 2nd Vice President                                                
General Committee Members: Chamila Vithanage, Chayanka Wickremesinghe, Deshantha Silva, Manthi Weerasekera, Selvam Kethees, Harsha Gayan, Thayanithi Kokulan,  David Issac, Wasantha Bandara, Dinesh Mervyn