Sri Lanka, US militaries in joint training exercise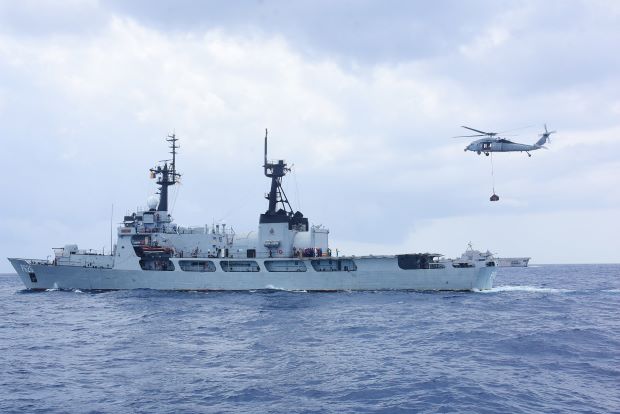 COLOMBO – The US Navy and Marine Corps will commence Cooperation Afloat Readiness and Training (CARAT)/Marine Exercise (MAREX) Sri Lanka 2023, with the Sri Lanka Navy and Air Force in Colombo, on Thursday (19).
The 8-day bilateral training exchange between the militaries of the two countries, scheduled to continue till January 26,  is designed to promote regional security cooperation, maintain and strengthen maritime partnerships, and enhance maritime interoperability.
CARAT/ MAREX Sri Lanka 2023 is the fifth exercise program between the United States and Sri Lanka, and this year includes participants from the Japan Maritime Self-Defene Force and the Maldives National Defence Force.  A statement from the US embassy in Colombo said on Tuesday (17), the training exchanges will occur in Colombo and on the Sri Lanka Navy bases in Trincomalee and Mullikullam.
"The United States, in our 75th year of bilateral relations with Sri Lanka, is proud to partner with the Sri Lanka Navy and the Sri Lanka Air Force for this training.  These yearly exercises are an important opportunity for training to prepare for disaster relief and maintain a free and open Indo-Pacific.  We are grateful for the invitation to host the exercise together," the statement quoted US Ambassador Julie Chung as saying regarding the upcoming exercise.
The week-long exercise is designed to enhance the abilities of the US and partner navies to operate together in response to traditional and non-traditional maritime security challenges in the Indo-Pacific region and build relationships through sports, cultural, and information exchanges.  In addition to training for humanitarian disaster relief and lifesaving training, US and Sri Lankan service members will also participate in a Women, Peace and Security roundtable with Ambassador Chung.
During the exercise, the 7th Fleet Navy band, in partnership with the Sri Lankan Navy band, will also give a series of free performances in Colombo.
-ENCL