Sri Lanka's external debt restructure 'progress' decision by IMF exec board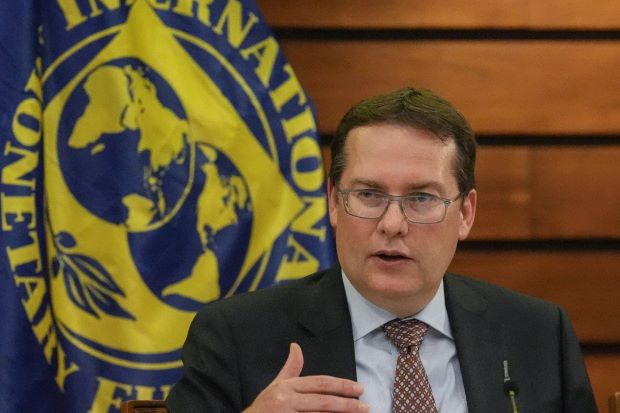 COLOMBO – The executive board of the International Monetary Fund (IMF) will decide on the adequacy of the 'progress' that is required in restructuring Sri Lanka's foreign debt, in order to complete the first review of the island's program with the agency, an official said.
An IMF mission concluded a visit to Sri Lanka on the review Wednesday (27), without reaching a formal staff level agreement detailing the next set of quantitative targets and reforms.
To conclude the review and get board approval Sri Lanka has to jump two hurdles.
First, it has to reach an understanding on the staff level agreement hardening performance criteria, which include the domestic primary deficit, reserve collection, inflation as well as reform timelines, and then make progress on restructuring external debt according to the parameters set in an IMF framework.
Though Sri Lanka met the June key performance targets, an indicative target on revenues fell short, raising concerns over the future tax take, for which solutions will be detailed in the next staff level agreement.
"And we are very confident that we will be able to do that with a little bit more time to continue the discussions," Peter Breur, Senior Mission Chief for Sri Lanka told reporters Wednesday.
"And then the second leg that needs to be completed is the discussions on the debt. Essentially, what we need is a clear path towards restoring debt sustainability," he added.
Sri Lanka has concluded domestic debt restructuring, but has to go some way towards restructuring the debt of Paris Club, China and private creditors.
Paris Club, which has years of experience in working with the IMF on countries with bad central banks that default, has a well-oiled framework to restructure debt.
Noting that the IMF conducts a Financing Assurances Review, Breuer told reporters the process applies, in the case of Sri Lanka, to both official creditors, meaning other countries that have lent to Sri Lanka on a bilateral basis as well as commercial creditors, for example, bond holders. He said what the IMF looks for in order to be able to move forward in the debt restructuring case is adequate progress in the negotiations with the creditors that would give them confidence that the process will be concluded in a timely manner and in line with the program's debt targets.
"So that's really what we're looking for, and it is the executive board's decision at the end of whether and when the IMF will be able to move ahead," he added.
After the new agreement on targets and policies have been agreed, the IMF team has to prepare a staff report to be submitted to the board, which also takes some time.
Sri Lanka's IMF agreement is prepared with a set of reforms, which are also supported by budget support loans from the World Bank and the Asian Development Bank.
Sri Lanka officials have generally expressed hope that the review could be concluded by October/November. However Breuer said there was no 'fixed timeline."
-economynext.com