Sri Lanka Shares Close At A Two-month High
All Share Price Index was up 0.68 percent, the highest since April 20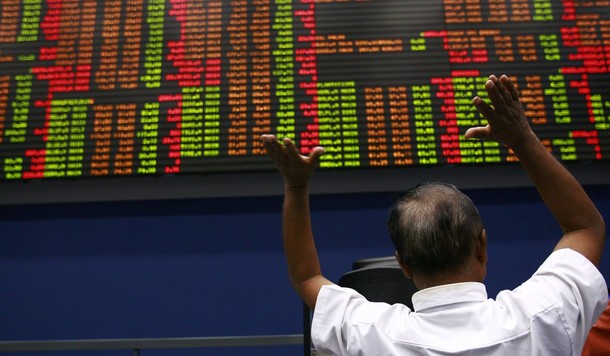 COLOMBO – Sri Lanka's shares gained to a near two month high on Thursday, as investor sentiment improves after the Central Bank's policy rate cuts stimulated interest in banking counters and financial sectors, an analyst said.
The main All Share Price Index was up 0.68 percent or 62.79 points to 9,279.28, the highest since April 20, while the most liquid index S&P SL20 was up 0.29 percent or 7.61 points to 2,642.42.
The market gained due to lowered policy rates and low inflation stimulating buying interest and driving the sentiment up.
"Banking counters have seen some attraction on the buying front due to decreased fears in domestic debt restructuring," an analyst said.
From the total generated revenue, the banking sector generated 1.8 billion rupees.
The central bank cut the key policy rates by 250 basis points to spur faltering economic growth as inflation was decelerating faster than projected.
Sri Lanka's inflation in the 12 months to May 2023 has eased to 25.2 percent from 35.3 percent a month earlier, according to a revised Colombo Consumer Price Index calculated by the state statistics office.
All the conditions made with the International Monetary Fund (IMF) will be completed before next September, which was initially supposed to be for May, Finance State Minister, Ranjith Siyambalapitiya said.
Sri Lanka needs more revenues, and restructuring debt by September was essential for debt to be made sustainable, an IMF mission said after a visit to the island.
Sri Lanka's state enterprise unit is expecting to make the first divestures in the fourth quarter of 2023, Director General, Suresh Shah said.
A government procurement is now evaluating bids for transaction advisors to planned divestitures, Shah told a forum organized by the central bank.
Transaction advisors are required to value the companies. They will also prepare a data room for prospective bidders to conduct due diligence, he said.
Investors had been expecting lowered interest rates, and as expectations were met, the market has been continuously green, while selling pressures arose only on June 6 and June 7.
Sri Lanka's debt restructure will take place based on the existing debt sustainability analysis, using the original projections made by the International Monetary Fund, Central Bank Governor Nandalal Weerasinghe said, despite economic indicators improving faster than expected.
Sri Lanka has brought inflation down faster than predicted in an International Monetary Fund macroeconomic framework, and the exchange rate has also appreciated.
The market generated a net foreign outflow of 132 million rupees, so far the total outflow for the year is 1.06 billion rupees.
The market generated revenue of 2.8 billion rupees, the highest turnover since 31 March, while the daily turnover average was 1 billion rupees.
Top gainers during trade were Ceylinco Insurance, Sampath Bank, and Vallible One. – ECONOMYNEXT